Support our most vulnerable communities through the Sathyam Sponsorship Program.
COVID-19 has hit India hard. KKSS (Kalaiselvi Karunalaya Social Welfare Society), our partner NGO in Chennai, have been able to stay relatively safe during this time by following strict hygiene and social distancing rules. However, the nation-wide lockdown has meant mass unemployment with devastating impact to an already fragile economy. For KKSS, the knock-on effect has meant a funding cut of almost 60%. In addition to this, there has been a rise in the number of admissions seeking help including nine newborns, pregnant women and more young, fatherless families needing food and shelter.
Together, we can make a difference.
By providing financial support to KKSS's 25 girl residents, we can ease the strain on KKSS's stretched resources. Regular or one-off donations will cover food, clothing, medical costs, supplies and education costs. This means that the girls can focus on their studies safely and KKSS can continue to care for their increasing community of residents.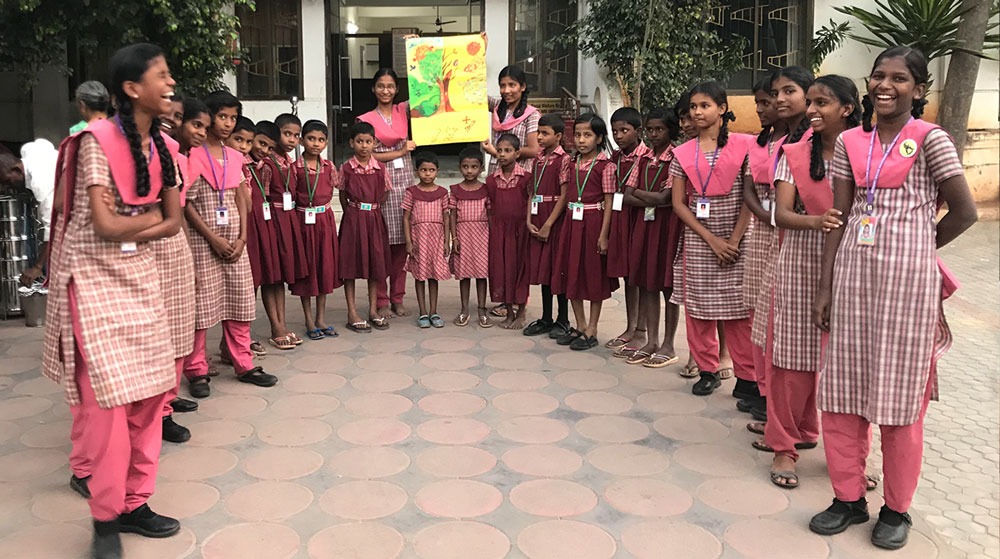 How you can support this program.
To cover the expenses of every girl at KKSS we need to secure 25 people paying €50 per month for 12-18 months. This equates to 4,200 INR per month and includes food, shelter, education, supplies, medical costs and clothing plus any transaction or transfer fees.
Alternatively, you could support with half with €25 per month or pay a one-off donation.
COVID has impacted everyone and if you are unable to support financially at this time we fully understand. If that is the case for you, we would be very grateful if you could forward this project on to any contacts who you think would like to be involved and/or share our story on your social media channels.
Ready to support?
Head to our donation page here. We look forward to welcoming you into the program and will keep you updated with the latest news from Sathyam and the girls.
Any questions contact us here.
Saskia + Rajini